Formerly Brooke-Hancock Group Homes, Inc., Family Connections is a licensed, non-profit mental health agency established in 1976 with outpatient offices in Weirton, WV and a residential facility in Colliers, WV. Dedicated to the care, welfare, and respect of families and the individuals who comprise them, Family Connections is committed to helping individuals function to the best of their abilities by engaging the resources that exist naturally within their family and community. Interventions provided by Family Connections are derived from and guided by the developing body of knowledge in the family field and include outpatient therapy, home-based services, evaluation, residential group care, and training and consultation.






No person will be discriminated against for services
provided by Family Connections
based on their race, religion, national origin, sex, sexual orientation, age, disability,
or other protected status.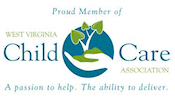 www.wvcca.org